What is Biostatistics?
Biostatistics is a branch of statistics that develops and applies mathematical and statistical methods to the study of all life science subjects. The roles of a biostatistician encompass the design of biological experiments or clinical trials, the collection and analysis of data and the interpretation of the results. As one of the leading institutes that specialize in biostatistics in Japan, Biostatistics Center, Kurume University, provides the state-of-the-art expertise in biostatistics to students and clients in Kurume University and beyond.
Faculty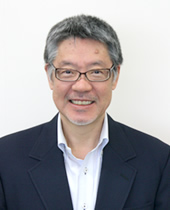 Director, Professor
Tatsuyuki KakumaM.P.H, Ph.D. in Biostatistics
Research Interest

Methods for Biostatistical Education and Statistical Consultation
Statistical Analysis of Medical Big data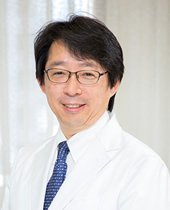 Deputy Director, Professor
Takafumi UenoM.D., Ph.D.
Research Interest

Interventional cardiology
Robotic Assisted PCI
Renal denervation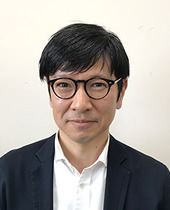 Professor
Kyoji FurukawaPh.D.
Research Interest

Methodology and applications in survival analysis
Statistical modeling of environmental epidemiology data
Statistical methods for risk evaluations and predictions
Bayesian statistical models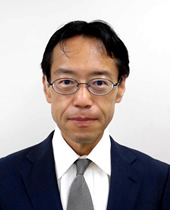 Associate Professor
Kazuo IshiiPh.D. in Medical Sciences
Research Interest

Big Data analysis, statistical computing, mathematical modelling, data mining, machine learning, and artificial intelligence
Clinical diagnosis and prognosis prediction with medical Big Data using machine learning and artificial intelligence
Mathematical modelling and data mining with machine learning and artificial intelligence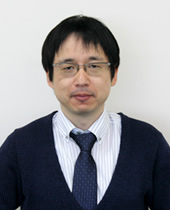 Associate Professor
Takanobu MiyamotoPh.D. in Engineering
Research Interest

Hospital management analysis with big data
Statistical pattern recognition and machine learning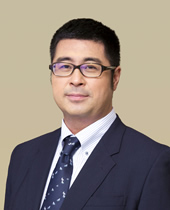 Associate Professor
Kenta MurotaniPh.D. in Biostatistics
Research Interest

Clinical trial design
Diagnostic medicine
Statistical consulting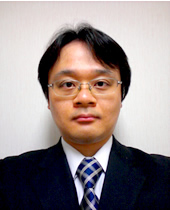 Assistant Professor
Tetsuji OhyamaPh.D. in Biostatistics
Research Interest

Interobserver agreement and reliability
Statistical method for early clinical trial
Programs & Degrees
A career in biostatistics is an ideal path if you are interested in applying mathematical and computational methods to solving real-world problems in medical sciences. Our graduate program offers a foundation in both theory and methodology in biostatistics.
Courses in Master of Medical Science (MS):
Our courses for Master's degree in Biostatistics prepare you for careers such as a clinical trial statistician, research scientist, or data analyst in pharmaceutical industry or at a research institution.
Introduction to Bio-Data Analysis [2]
Basic Biostatistics [4]
Biostatistical Methodology in Clinical Trials [2]
Theoretical Biostatistics [4]
Making of protocol and research design of bioscience [1]
Bioethics II [2]
Medical Data Analysis [2]
Biostatistics Seminar I [3]
Bioinformatics Seminar I [3]
Bio-Data Modeling [2]
Bio-Data Mining [2]
Environmental Statistics [1]
Introduction to Statistical Epidemiology [1]
Introduction to Genome Science [2]
Observational Data Analysis I [1]
Introduction to Pharmacokinetic/Pharmacodynamic [1]
Survival Analysis [2]
Observational Data Analysis II 1]
Bioinformatics I [1]
Bioinformatics II [1]
Biostatistical Methods in Clinical trials [1]
Courses in Doctor of Philosophy (PhD) in Medical Science / Medical Biostatistics
Our courses for PhD in Medical Science and Medical Biostatistics prepare you for careers as an independent investigator, educator, or highly-qualified practitioner of biostatistics.
Fundamentals of Bio-Data Analysis [2]
Fundamentals of Categorical Data Analysis [2]
Applied Biostatistics in Clinical Trials [2]
Protocol Development and Study Design (Practicum) [1]
Bio-Data Analysis I (Lab) [2]
Biostatistics Seminars I [4], II[4], III[4], IV[4]
Fundamentals of Statistical Epidemiology [2]
Fundamentals of Genomic Science [2]
Advanced Observational Data Analysis [1]
Applied Environmental Statistics [1]
Fundamentals of Pharmacokinetic/Pharmacodynamic [1]
Fundamentals of Survival Analysis [2]
Applied Statistical Epidemiology I [1]
Applied Bioinformatics I [1]
Applied Bioinformatics II [1]
Advanced Topics in Clinical Data Analysis [1]
Contact Us
Biostatistics Center
Kurume University Graduate School of Medicine

67 Asahi-machi, Kurume, Japan 830-0011
TEL: +81-942-31-7835
FAX: +81-942-31-7865
Feel free to ask questions with the inquiry form.